This Weeks Guest: Maureen Wilson, NCFIRE
MINNSIR/The Ruthie Report is sponsoring the 3 x 6 ft banner above.
Note:
Payments have been made by MINNSIR/Ruthie…….
I just wanted all Patriotic and Concerned Members/Listeners
of MINNSIR and The Ruthie Report to know - we are participating ………………..
The Victims Are Not Forgotten
Please join Ruthie this Thursday Oct 25th, 2012 with
GUEST: Maureen Wilson
Maureen and I will be discussing The National Remembrance Day
Upcoming Events and Activites, Locations and contacts for you to get
involved.
The DAY OF REMEMBRANCE is NOV 4th
Please join Maureen and Ruthie for information on what you can do
Maureen Wilson, is the State Director for
North Carolinians for Immigration Reform and Enforcement, or NCFIRE,
40 year resident of North Carolina
Conservative activist for immigration enforcement.
Co-Founder of NCFIRE, formed in 2007.
Co-Founder of North Carolina Illegal Alien Crime Project (5 smaller projects within)
NCFIRE on Facebook along with the United States Illegal Alien Crime Project
Master's Work on 'North Carolina and Illegal Immigration' - UNC Wilmington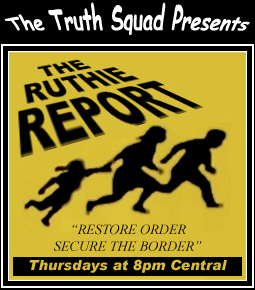 Archived at Red State Talk Radio at redstatetalkradio.com