Victims of Illegal Alien Crime - visit the FNCIC-VOIACM website
Eric Haydu Zepeda
Illegal Alien Killed Young American - serves no jail time and continues to reside in Southern California
YUCAIPA, CA - August 11, 2011: Witnesses stated that Rodriguez, driving a white van, made a left turn into a mobile home park driveway and struck Eric, who was obeying all traffic laws while driving a 2010 Kawasaki motorcycle with a passenger - his girlfriend (photo at right). She sustained non-life threatening injuries.
Eric was in the hospital for a month and underwent multiple head surgeries - including a cranioectomy - and leg surgeries. On September 8, 2012, Eric passed away in Fontana, CA, from injuries sustained in the crash.
The police report stated that Pablo Arturo Duarte Rodriguez presented a Guatemalan driver's license to officers. At that time, he had 3 prior citations for driving without a license.
PABLO ARTURO DUARTE RODRIGUEZ WAS NEVER ARRESTED NOR INCARCERATED FOR THE KILLING OF ERIC. HE HAS NOT SPENT EVEN ONE DAY IN JAIL . NOT ONE! PABLO ARTURO DUARTE RODRIGUEZ IS RESIDING IN THE WHITTIER, CA AREA.
Clarisse Grime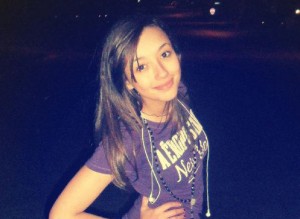 MINNEAPOLIS (WCCO) – A teenage girl died Thursday afternoon in St. Paul after an SUV barreled over a sidewalk and hit her while she and a friend were sitting on a grassy embankment, police said.
Sixteen-year-old Clarisse Grime had already died by the time police arrived at the scene shortly after 1 p.m. … St. Paul police said the incident happened near the intersection of East Third and Hazelwood streets. Carlos Viveros-Colorado, 50, was driving the SUV. He was speeding down East Third Street before the incident happened, police believe.
Colorado spoke with police at the scene. He is being held on suspicion of criminal vehicle operation.
…Grime's family says they have no money for the funeral. They are asking for donations, which can be made out to the Clarisse Grimes Memorial Fund at any Wells Fargo bank.
Read the full article, published July 6, 2012, CBS Minnesota
Alainiss Morales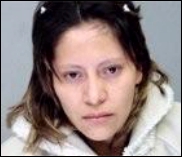 Morales an Illegal Alien - An unfolding investigation has found 23-year-old Alainiss Morales is an illegal alien. The name she gave to police is an alias.
Van Driver Arrested for Role in Minnesota School Bus Crash
Authorities have confirmed that the driver of the van that struck the school bus that killed 4 students on Tuesday is an illegal alien. 23-year-old Alainiss N. Morales was taken into custody on suspicion of criminal vehicular operation Thursday afternoon. Authorities are considering formal charges.
• ICE
• Most Wanted Criminal Aliens
• Mark Steyn: Speaking of sanctuary,
• Drunk and dangerous: DUI illegals
• Illegal aliens linked to gang-rape
• Illegal Immigration: Sex Crimes
• Operation Body Count
• Identifty Theft