Please join Ruthie this week - Thursday Dec. 20th, 2012 at 8 pm CST
on The Ruthie Report for……… A Must Tune In Show.
The Truth - Life (real life) on the Border with
Guest: Linda Vickers of the Texas Border Volunteers
Linda will share with us what it is truly like - the dangers- illegal aliens etc.
on their ranch in Texas. We will share with you want the media refuses to report
and the government is not addressing.
Please share this announcement then tune in and be informed to the facts and realization
of what our fellow Americans … in the United States of America are forced to experience everyday !!!!!!
Linda shared in a recent post at the TBV Facebook Page - the following…………………..
BP already had 7 in custody when I arrived. An agent and the Team hit the mesquite mott to look for some that were hiding. Bingo! The BEST Team and the agent find 4 more.
B.E.S.T. Team (Blitz, Elsa, Schatten and Tinkerbell) hit 101 IA's with 93 Border Patrol apprehensions for 2012. This is a day in the life of my Team and I out here on my ranch. And while I am intensely proud of Blitz, Elsa, Schatten and Tinkerbell (and of our local Border Patrol agents) it is sad that our Borders are so porous that I can achieve the numbers that I have. These agents had been tracking this group for some time and came upon them while they were resting. There are still 4 or 5 more illegals outstanding.
Linda Vickers
By:
(Linda's Bio follows below)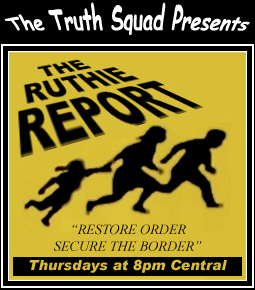 Linda Vickers
Born in Mission, TX in 1956
Graduated from Mission High School in 1974
Graduated Bachelor of Science from Texas A&M University in 1978
A resident and rancher of Falfurrias, TX, with husband Dr. Mike Vickers, since 1996
Assisted in the structure and formation of The Texas Border Volunteers, Inc. in 2006
Currently holding the office of Chief of Staff/Texas Border Volunteers, Inc.
Member of the Falfurrias Border Patrol Community Partnership Meetings
Completion of the Falfurrias Border Patrol Citizen's Academy in 2009
Member of South Texans' Property Rights Association
Linda Vickers
"God grants liberty only to those who love it and are always ready to defend it"
Daniel Webster