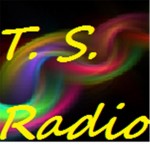 THE RUTHIE REPORT
Please join Ruthie This week… Thursday Nov 6th, 2014 from 8-10 pm CST
News 8-8:30 *** Criminally and/or Insane 8:30-9 *** Guest 9-10 pm
This weeks GUEST: RUSTY FLEMING
Ruthie will have commentary on Tuesday's election with a warning to the GOP and
a direction for the newly elected Representatives to tread that could and would be accepted and successful.
Rusty tell me that we have much to discuss including the INCREASED VIOLENCE along our southern
border on both sides of the border - Information you should KNOW!!!!!!!!!!!!!!!!
We will now see our border really secured?
Rusty Fleming is the Public Information Officer for Hudspeth County in Texas.
Don't Want To Miss It Folks
Ruthie
**************************
6:00 pm PST - 8:00 pm CST - 9:00 pm EST
Click here and then on The Ruthie Report