Please join Ruthie this week March 28th, 2013 8-10 pm with
Guest DAVE GIBSON
News 8 - C and I - 8:30 Guest - 9:00pm
Many of you are familar with Dave Gibson …who keeps us informed
on many of the crimes committed by illegal aliens - and that Dave
was my guest several weeks ago - however………..
A crime (one of so many) has arisen that calls for special attention.
Dave and I believe that the 'time has come' (actually for some time now)
where we must start using our judicial system against those who are
advocating for and putting these criminals back on the streets -
to live amongst us and commit yet more henious crimes
Dave and I will be discussing the case below
We will be laying out a plan/agenda calling for a NATIONWIDE ACTION ALERT
and PATRIOT PARTICIPATION in this case - of course we will be sending this
alert out via facebook, email etc as well after the show
THIS IS AN UNBELIEVBLE CASE - Time Has Come - We will be silent = NO MORE
LINKS
Jose Guadalupe Ramirez-Ambriz, 38, is currently wanted on multiple counts of first-degree statutory sex offense with a child under age 13 and indecent liberties with a minor. He is currently on the run and investigators with the Alamance County Sheriff's Office (ACSO) and the U.S. Marshals' Fugitive Task Force are searching for the illegal alien.
Illegal alien child-rape suspect was actually released by ICE in 2011 (Part II)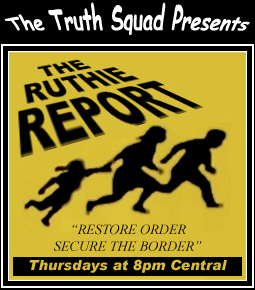 (select corresponding date)
and
Archived at Red State Talk Radio at redstatetalkradio.com
Dave's Bio****
Dave Gibson, a former legislative aide to a state senator, has been working as a freelance writer for many years. His work has been published in many newspapers and magazines including the Washington Times. He believes that the issue of illegal immigration is the most pressing issue of our time and can no longer simply be ignored by our elected officials. He is a frequent contributor to the Talk Back With Chuck Wilder Show heard on CRN Digital Talk Radio.
Dave has recently collaborated with his great friend and activist Laura Leighton to publish his latest book: "Replacing Americans - the Deadly Consequences of an Open Border with Mexico"